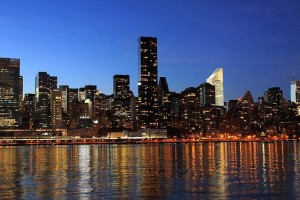 From world famous monuments and parks to first-class shopping and museums, there are tons of exciting places to visit in New York City. Whether you're visiting the Big Apple or want to entertain guests from out of town, be sure to check out these top NYC spots from Hussain al Nowais.
Central Park – This 843-acre park is located in central Manhattan and is a prime spot for tourists and New Yorkers alike. The expansive park has 21 playgrounds, 36 bridges and 48 foundations, monuments and sculptures. While you likely won't be able to see every section of the park, you can take a horse and carriage ride that will take you around the park. The park is also home to the Central Park Zoo, where you can witness penguins, grizzly bears, sea lions and snow leopards.
Statue of Liberty – Overlooking Ellis Island, the Statue of Liberty is a must-see landmark. To reach the statue you can take the ferry from Battery Park in lower Manhattan to Liberty Island where it is located. Boats run from 9 a.m. to 5 p.m. and tickets cost $17. It's best to get their early to get on the first ferry, so you don't get stuck waiting for a later ferry ride.
Metropolitan Museum of Art – Known as The Met, this internationally renowned museum holds many masterpieces from around the world, including collections from modern Europe, Ancient Egypt and classical antiquity. Founded in 1807, The Met is the largest museum in the United States and one of the largest museums in the world.
Times Square – While Times Square is most packed during New Year's Eve when people gather to watch the ball drop in person, this NYC center is a prime spot all year long. In Times Square you'll find the giant Toys R US and M&M stores, as well as Ripley's Believe It Or Not and Discovery Times Square, which has the world's largest and most elaborate display of Lego art.