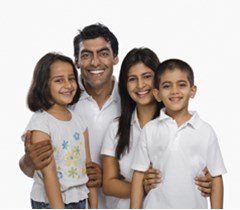 Hussain al Nowais married his wife Majida in 1968, the summer after he graduated from Syracuse University. The couple met during their freshman year in college and fell in love instantly. Mrs. Al Nowais graduated from Syracuse University with a degree in accounting and a minor in finance. She worked as a Certified Accountant for many years before retiring with her husband and moving to Miami, FL three years ago.
Mr. and Mrs. Al Nowais have one child, Hussain al Nowais Jr. Hussain Jr. is 35 years old and lives in Manhattan, New York with his wife Aketa al Nowais and their two children, Kishan (age 7) and Ava (age 9). Hussain Jr. is continuing the family business and now owns his father's restaurant. He studied at the International Culinary Center in New York City. His wife is a freelance writer and a stay-at-home mother.
 Hussain and Majida al Nowais love spending time with their family in New York City and in Miami.