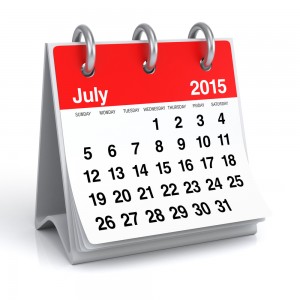 July is a great time to be in Miami! From the Fourth of July celebrations to the International Mango Festival, the month of July has tons of exciting events in store. Check out these must-attend July events in Miami from resident Hussain al Nowais:
America's Birthday Bash – Miami will be hosting several great Fourth of July celebrations, but the one that appealed most to Hussain al Nowais was America's Birthday Bash. The fun starts downtown at Bayfront Park and ends with a spectacular fireworks display over Biscanyne Bay. Along with the largest fireworks display in South Florida, the event will feature a Samuel Adams Beer Garden, free kids' zone, food and beverages, pony rides, petting zoo, and family contra dance.
International Mango Festival – From July 11 to 13, Miami will host the 23rd Annual International Mango Festival. The event will feature mango tree sales, a children's program, educational lectures, a mango cook-off and many more fun events using mangos from the Fairchild Tropical Gardens collection. The event will be exciting and fun for all, whether you're a professional chef, amateur gardener or someone who loves the taste of mangos.
Miami Spa Month – From July 1 to August 31, you can enjoy Miami Spa Month. Miami is notorious for its luxury spas that rank among the "Best Spas in America". During Miami Spa Month, you can indulge in the highest standards of rejuvenation and pampering and enjoy relaxing spa treatments at Miami's premier spas for as low as $99.
Taste of the Nation Miami – On July 16, join top chefs and mixologists in the fight to end childhood hunger in America. Share Our Strengthen's Taste of the Nation is the nation's leading culinary benefit. Guests can sample delicious food and drinks from more than 50 chefs and mixologists representing Miami's finest restaurants. The event will also have a silent and live auction.